Artist: Rizzle Kicks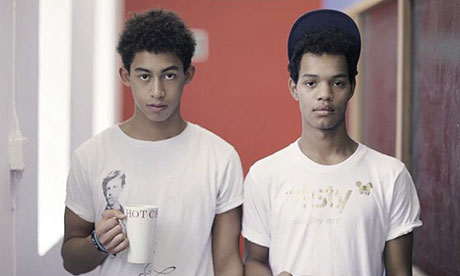 Song: Down With The Trumpets
Date of Release: May 26th 2011
Director:

Toby Lockerbie
Down with the trumpets is the leading single for new Brighton duo Rizzle Kicks.
The video features the two going to meet a trumpet dealer and then they run away from him without paying, the trumpet is a reference for drugs.
Straight away in the video the old school boombox that they are carrying makes us think of old school hip hop.
The video in all is very low budget, as they are a new band they dont have much money to spend on mega videos, theres very few effects in the video and it looks like it has been filmed on just a HD camera similar to what we have at school.